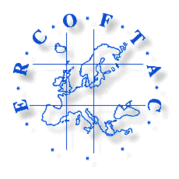 Joint ERCOFTAC/PLASMAERO Workshop
10-12 December 2012

Toulouse, France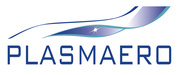 European Drag Reduction and Flow Control Meeting (EDRFCM 2012) will be hosted on 10th and 11th December 2012 by the ERCOFTAC Special Interest Group SIG20 Drag Reduction and Flow Control, where up-to-date results of experimental, numerical and analytical research into flow control and drag reduction will be discussed.
Workshop topics
All flow control and drag reduction techniques, including riblets, roughness, vortex generators, compliant walls, polymer & surfactant additives, micro-bubbles,wall and flow oscillations, travelling waves, blowing/suction, synthetic jets, MEMS, electro-magnetic control and plasma flow control.
Final programme and abstracts

The final programme and abstracts can be downloaded from here.
workshop_book_of_abstracts.pdf

The session starts at 1:30 PM on Monday, 10 December and ends at 5:30 PM on Wednesday, 12 December 2012. There will a Workshop dinner on Wednesday evening where you are all invited.


Workshop dinner
Workshop dinner will start at 7:30 for 8:00 PM at "Brasserie les Arcades", 14 place du capitole.

Presentation guidelines
Please check your paper in the draft programme to find out whether your paper is allocated in the Oral session or in the Poster session.

Oral session: The duration of each oral presentation is 25 minutes, consisting of 20 min. presentation and 5 min. discussion.

Poster session: The posters should be size 0 in Portrait, which will be kept throughout the Workshop. The poster viewing takes place during the coffee break from Monday to Wednesday.

Registration
The deadline for registration is 30 November. It would not be possible to attend the Workshop dinner if you fail to register by the deadline. Registration can be made here.

Meeting venue and hotels

The workshop will be held at Hotel Mercure Toulouse Compans-Caffarelli in Toulouse city centre. The room price at this hotel is 139 EUR per night including breakfast. To obtain this specially negotiated price, you must mention "Joint ERCOFTAC/PLASMAERO Workshop" at the time of booking. List of other hotels nearby can be found in:

toulouse_hotels.pdf
Transfer to/from airport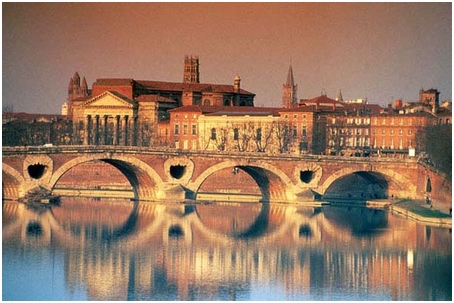 Organizing committee

Prof. Kwing-So Choi, University of Nottingham, UK
Prof. Cameron Tropea, Technische Universitaet Darmstadt, Germany

Mr. Daniel Caruana, PLASMAERO Coordinator, ONERA, France

Contact information
EDRFCM 2012

Kwing-So Choi

University of Nottingham
Email: kwing-so.choi@nottingham.ac.uk
Tel: +44 (0)115 951 3792

PLASMAERO Public Workshop
Isabelle Forcier
ARTTIC
Email: forcier@arttic.eu
Tel: +33 (0)5 67 80 02 65