Joint ERCOFTAC/EU-CTFF
European Drag Reduction and Flow Control Meeting – EDRFCM 2022
6th - 9th September 2022​

ERCOFTAC Special Interest Group (SIG 20) Drag Reduction and Flow Control and EU H2020 MSCA-RISE Control of Turbulent Friction Force (CTFF) programme together with the Laboratoire Modélisation Mathématique et Numériqueare
are pleased to announce the next European Drag Reduction and Flow Control Meeting (EDRFCM 2021)
at Conservatoire National des Arts et Métiers, Paris.
SUBJECTS
All laminar & turbulent drag reduction and flow & noise control studies, including: riblets, surface roughness, compliant walls, polymer & surfactant additives, synthetic jets, super-hydrophobic surfaces, flexible structures, wall oscillations, travelling waves, flow separation control, plasma flow control and electro-magnetic control. There will be special session on experimental and numerical control of near-wall turbulent structures for a reduction of turbulent friction force at conditions relevant to engineering practices.
ORGANISERS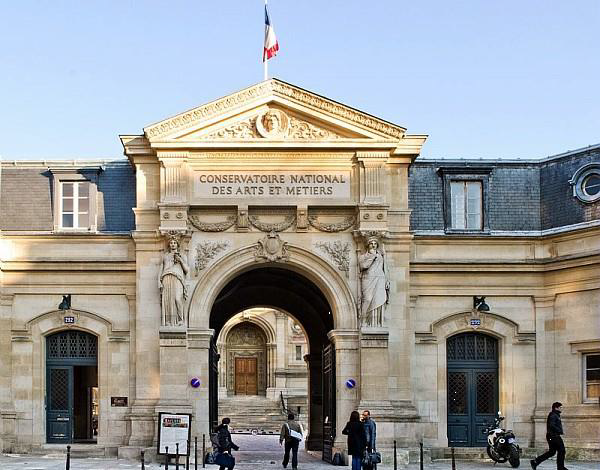 MEETING VENUE
The meeting will be held at Conservatoire National des Arts et Métiers, which is situated in the heart of Paris, France
REGISTRATION
The registration fee includes lunch, coffee and tea over the 4-day meeting and a Book of Abstract. It also includes tickets to a banquet and an excursion to Musée des Arts et Métiers.
ERCOFTAC Member Registration - €270.00

Non-Member Registration - €320.00
Conference Dinner for Accompanying Guests - €70.00
ACCOMMODATION
Recommended hotels and bed & breakfast near the venue are shown below. Please contact the hotel of your choice directly. Early booking is highly recommended.
Close to the venue:
Slightly away but has good public transport: