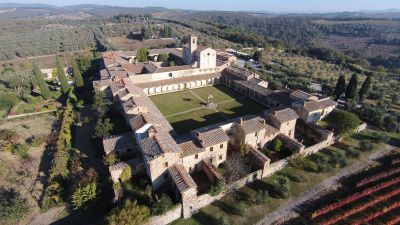 Scope:
The 12th SIG 33-ERCOFTAC Workshop belongs to the successful series initiated in 1999 in Toulouse with the workshop on "Adjoint methods in flow control, optimization, weather predictions, etc."  
The purpose of the present workshop is to provide a forum where new ideas and concepts on flow stability and control can be openly discussed. 
Invited speakers:
Aimee Morgans, Imperial College
Dan Henningson, KTH
Nigel Peake, Univ. Cambridge
Peter Jordan, CNRS-Université de Poitiers
Topics:
We invite submission of abstracts on ongoing activities on:
Linear stability approaches, modal and non-modal theories, etc.
Effect of stochastic and deterministic excitations, receptivity, etc.
Nonlinear effects, "exact coherent structures", edge states, etc.
Control, estimation and compensation, etc.
Optimal and suboptimal control, experimental approaches, etc.
Reduced order models, etc.
Location:
Certosa di Pontignano 
loc. Pontignano, 5 
53019, Castelnuovo Berardenga (SI) 
tel: (+39) 0577-1521104 
fax: (+39) 0577-1521098 
email: info@lacertosadipontignano.com 
Web site: http://www.lacertosadipontignano.com
Programme & Book of abstracts
Organizers:
Flavio Giannetti (Salerno Univ., Italy), fgiannetti@unisa.it
Ardeshir Hanifi (KTH, Sweden), hanifi@kth.se