22nd - 24th November 2023
Venue: HdW/bbw - Bildungswerk der Wirtschaft in Berlin und Brandenburg am Schillertheater 2, 10625 Berlin, Germany
Deadline for registrations: 12th November 2023
Co-organized by CFD-Berlin and the von Karman Institute for Fluid Dynamics, this conference is the perfect opportunity for scientists interested in the field of aeroacoustics and noise reduction to come together. We're thrilled to share and discuss some of the groundbreaking results generated within the EU-funded DJINN and ENODISE projects with a wider scientific audience. Our primary goal is to provide advanced tools for coupled aerodynamics-aeroacoustics, enabling design optimization in future industrial environments, and reaching new levels of noise reduction.
Conference Website: djinn.online
This remarkable conference is supported by the European Commission, ERCOFTAC, EUROTURBO, ISIMQ, ECCOMAS, and PULSAR, which makes it a unique and comprehensive platform for discussions, insights, and collaboration. The EU-funded projects have received funding from the European Union's Horizon 2020 research and innovation programme under grant agreement No 860103 (ENODISE) and No 861438 (DJINN).
We invite you to check out the full program and secure your spot by registering today! https://djinn.online/final-workshop-berlin-2/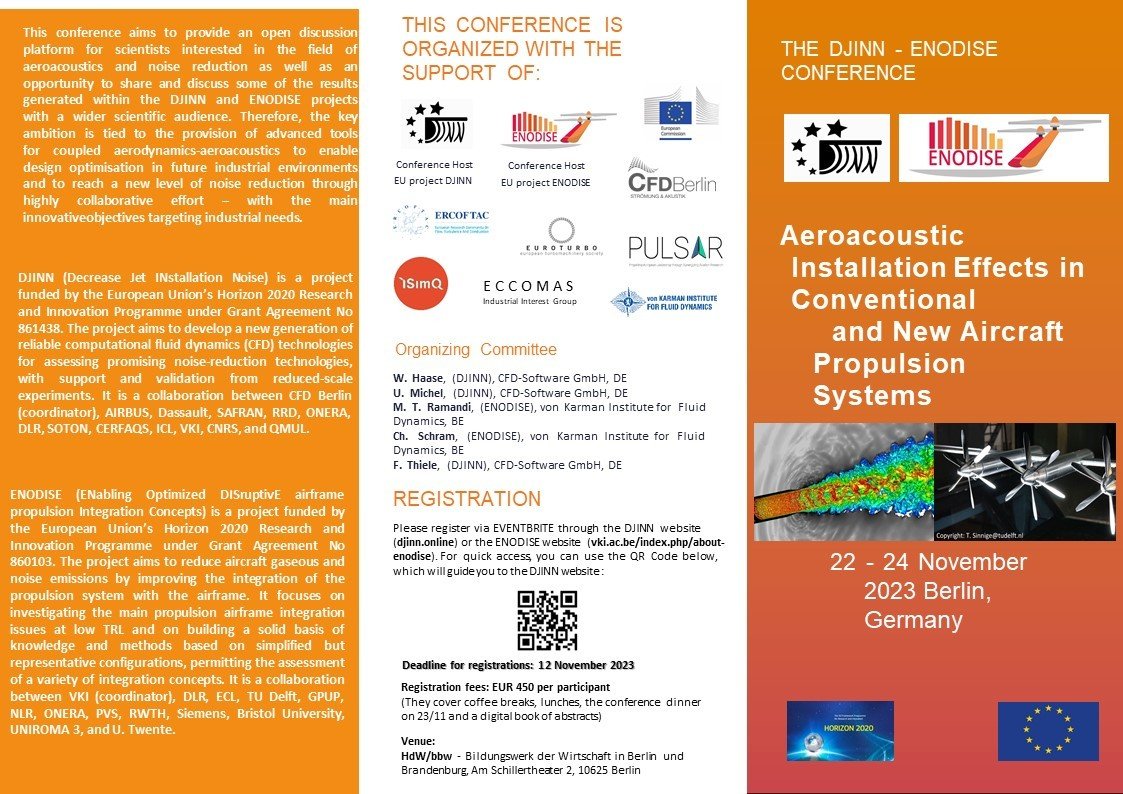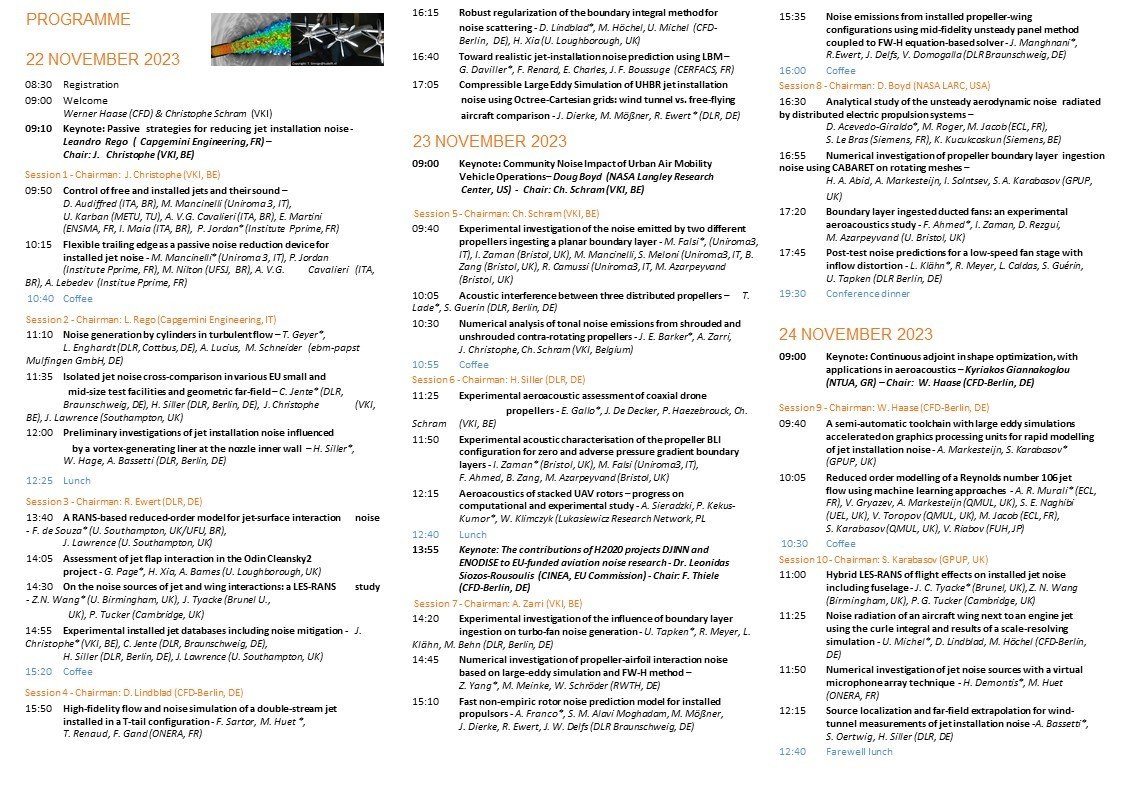 For further information please visit dedicated website: https://djinn.online/flyer-berlin/