Cardiovascular Fluid Mechanics:
From theoretical aspects to diagnostic and therapeutic support

University of Cagliari, Sardinia, Italy
June 27th - 29th, 2011
Under the auspices of Euromech and ERCOFTAC SIG 37
Chairman: Prof. Giorgio Querzoli, University of Cagliari
Co-Chairmen:
Dr Philip Kilner, Royal Brompton Hospital and Imperial College, London
Prof. Gianni Pedrizzetti, University of Trieste, Trieste
Official website: http://cvfm.unica.it/
---

Objectives
The transfer of the physical, mathematical and engineering concepts into the clinical practice (medical reality) is a current challenging task. It requires a profound interdisciplinary approach and the careful combination of qualitative fluid dynamics understandings with quantitative techniques of analysis. Time appears mature for contributions from cardiovascular fluid mechanics modeling to the future clinical practice.
Substantial progresses are becoming more and more realistic by combining the technical capabilities developed in engineering areas with the improving quantitative knowledge in physiology and pathophysiology. The latter has substantially benefited of the new quantitative diagnostic tools. This meeting aims to join researchers, with different backgrounds, working in the different fields involving cardiovascular fluid dynamics.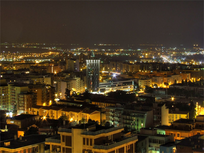 Topics cover theoretical aspects, computational models, and experimental techniques, including also clinical measurements and interfacing with medical imaging. The objective is to face together the challenge of progressing in this area and design together some future clinical solutions.
Topics
Theoretical aspects, computational models, and experimental techniques, including clinical measurements and interfacing with medical imaging, involving the blood flow in the heart, vascular system and microcirculation, including the effect of prosthesis and surgical procedures:
Vortex formation in the heart chambers;
Fluid dynamics in large arteries, normal and pathological conditions;
Effect of surgical procedures on flow;
Fluid dynamics of cardiovascular prosthesis;
Multi-scale models for blood, networks and microcirculation;
Evidences or opportunities of fluid dynamics contributions for clinical applications (round table).
Important dates
Abstracts

Final date for abstract submission: February, 28th, 2011
Notification of acceptance: April, 1st, 2011

Special session

Proposals of special sessions should be sent by December, 30th, 2010

Phantom on stage session

Proposals deadline: January, 31st, 2011